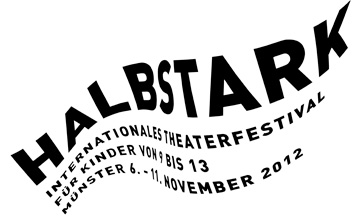 Carmen - La Compagnie Karyatides (B)
Based on the famous novel by Prosper Mérimée and the opera by Georges Bizet, the tragic love-story of Carmen will be staged with objects in a expressive miniature universe. Carmen tells the story of a gypsy and a soldier, the story of a legendary passion, of an all consuming love.

The protagonists are love, fate and death. A myth that, in this play, objects and marionettes breath life into: Carmen is represented by a small Spanish folklore-puppet, Don José is a small, articulated military puppet. The officer is a soldier's jacket without a head and with rifles for legs. Love is a flower of bright-red fabric. A theatre of images.
Object-based theatre and music (10+) / with German surtitles
Running time: circa 50 minutes
Cast: Karine Birgé, Guillaume Istace, adaption: Félicie Artaud and Karine Birgé, direction and dramaturgy: Félicie Artaud, live sound-effects: Guillaume Istace, lighting design: Dimitri Joukowsky, costume: Françoise Colpé, stage design: Mathieu Boxo, Carmen puppet: Toztli Godinez De Dios

Dates
Sunday, 11.11.2012, 11.00
Theater Meerwiese
Sunday, 11.11.2012, 15.30
Theater Meerwiese
The following tags are attributed to this article: