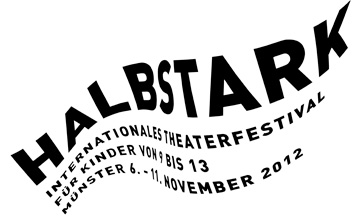 HALBSTARK Blog
Festival visitors have lots to talk about. It's best if they do it in public, so that everyone can read their direct and unadulterated commentaries, impressions and opinions.
Everyone can be a reporter on the HALBSTARK Blog.
There's room here for news and reports about the festival and about the various plays. Whoever wants to take part can make their contribution on-site by writing their thoughts on a post-card at the VHS Kids Reaction/Media Centre in the Klein Haus at Theater Münster or by emailing redaktion@halbstark-muenster.nethex.de.
The following tags are attributed to this article: